Billy Gomberg
&nbsp|&nbsp
Anne Guthrie
for more information about our work please visit our individual sites at the above links!
Our CD
Extinguishment
is now available from
Another Timbre
.
Here's the early word from Taylor Peters at Tiny Mix Tapes:
I've got three upcoming releases from the UK's Another Timbre, all of which are guaranteed to broaden your timbre collection substantially. The first is Extinguishment from Billy Gomberg and Anne Guthrie, performing together as Fraufraulein. Guthrie, you might recall, just last year put out the excellent Codiaeum Variegatum, which found her combining extended french horn technique with assortments of field recordings. In Fraufraulein, Guthrie employs a similar technique and is complemented by Gomberg, who provides an array of electronics, additional field recordings, and extended technique on the bass guitar. I, your resident timbre-hocker, had the opportunity to see the duo perform together last summer, and I can confirm that it's a lovely combination.
Reviews of
Extinguishment
from:
Lucas Schleicher at Brainwashed:
"They blend field recordings, of rain and a patriotic Norwegian parade for example, with scrapyard detritus, pair foghorn drones with the bristly friction of surface noise, and balance the eerie ambience of humming wires against a distorted monastic chant, all while maintaining a delicate connection with those first embryonic moments. The way they achieve that consonance and balance — between the acoustic and electronic instruments and in the structures of the songs themselves — defines the album."
Ed Howard: "This is subtle, often deliberately unassuming music."
Brian Olewnick: "There's something about the structure of the three pieces--they feel very organic and unfolding, no clear framing but there's some underlying sensation of tensile strength; I can't figure it out, but I like it. Exciting work, great to hear."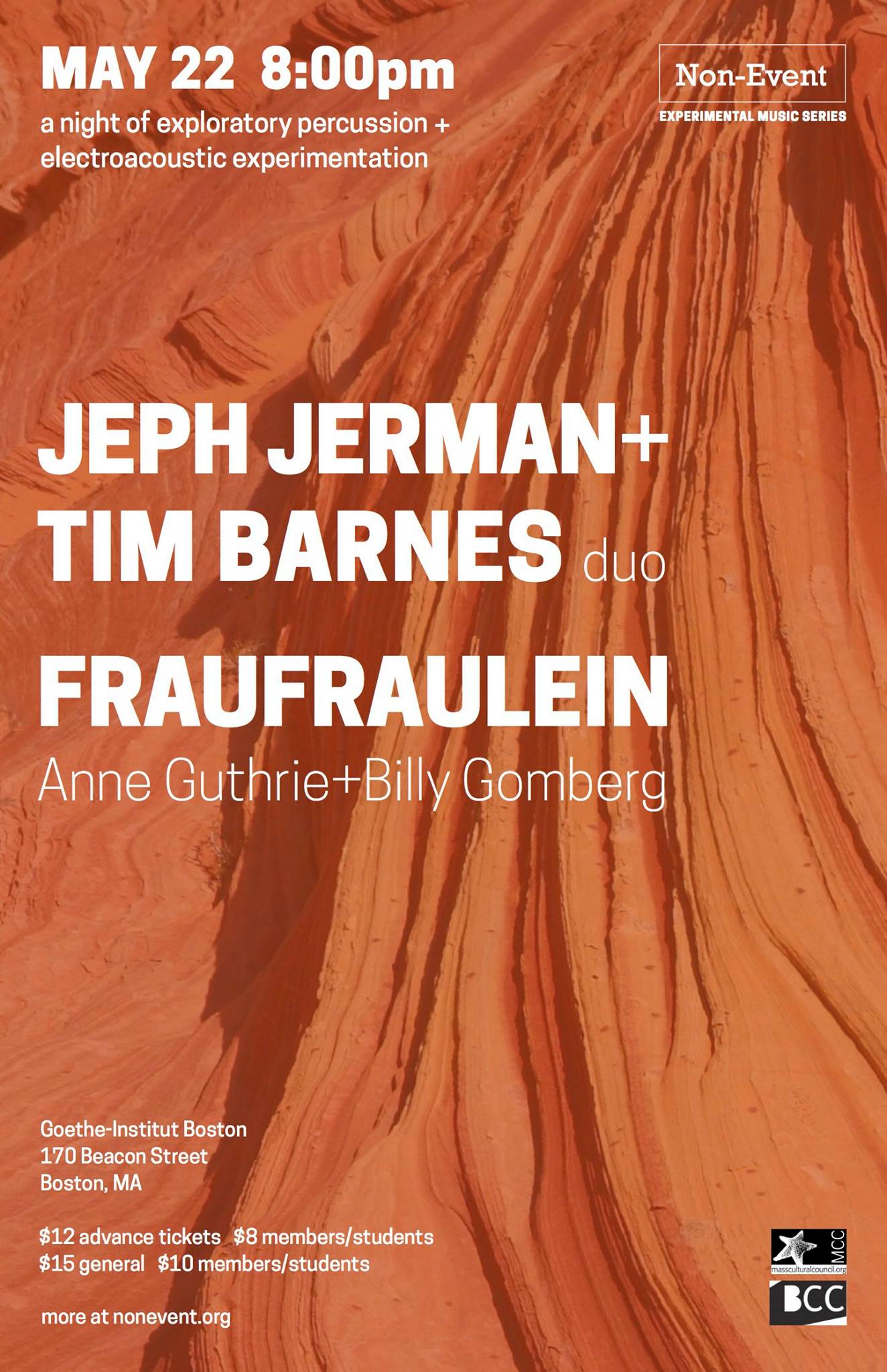 On May 22nd we will be playing in Boston at the Goethe Institut with Jeph Jerman/Tim Barnes duo!
More info at nonevent.org.